Adria Carla é designer de sobrancelhas a mais ou menos 2 anos, com o mercado bem agitado e com bastante concorrência ela procura algo diferenciado para que as pessoas se sintam a vontade e não esqueçam de sua marca.
ON


Adria Carla has been an eyebrow designer for about 2 years, with the market very busy and with a lot of competition she looks for something different so that people feel comfortable and do not forget their brand.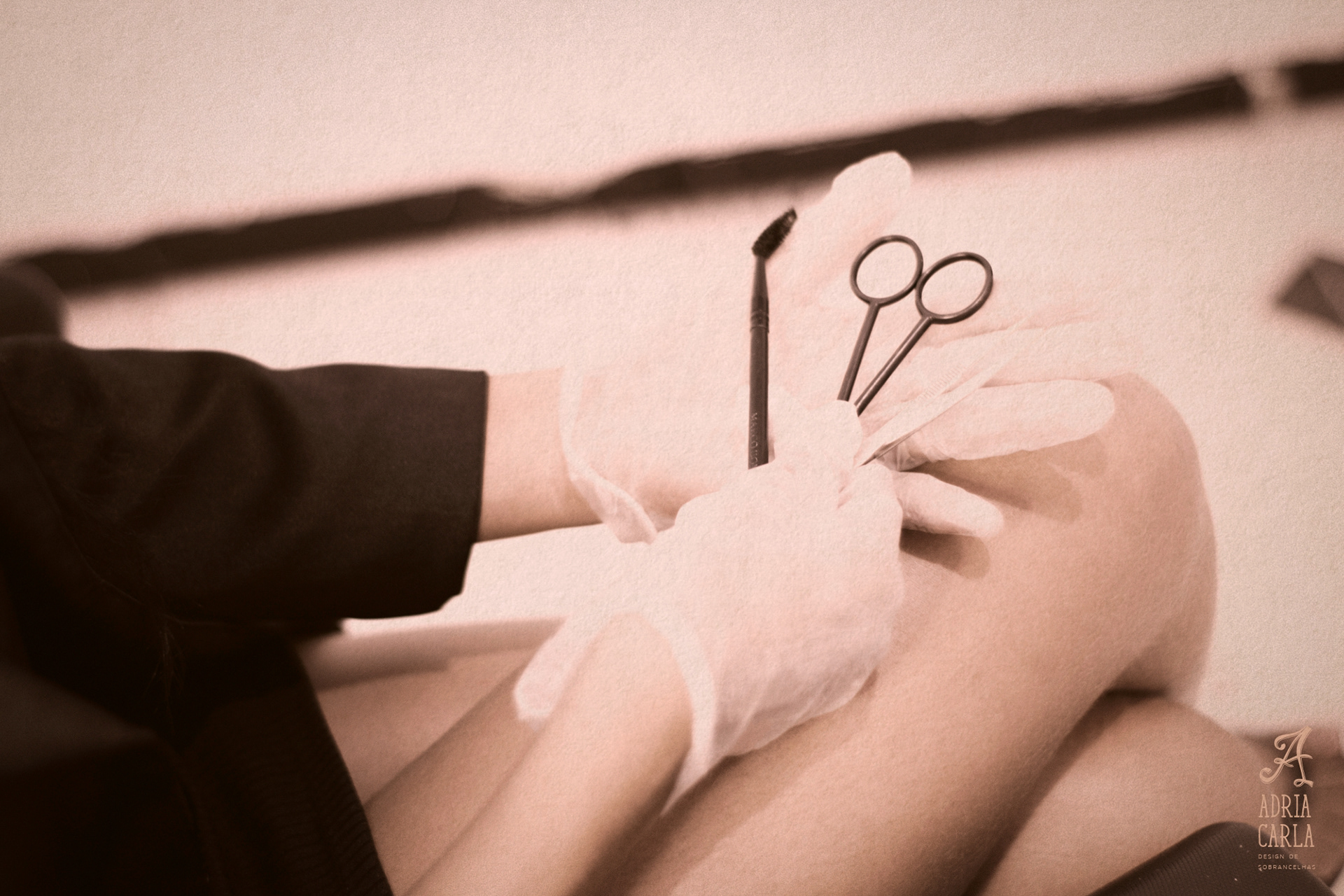 Baseando-se no estilo de vestimenta e no estilo do ambiente da Designer de Sobrancelhas, chegamos a conclusão de fazer algo retrô com cores de pele e da henna usadas nas sobrancelhas. Adri

a

Carla também gosta de trabalhar com um estilo de músicas diferente em seu ambiente de trabalho, algo com a pegada mais antiga de Indie Rock e Blues. 
ABOUT THE ENVIRONMENT


Based on the dress style and the environment style of the Eyebrow Designer, we came to the conclusion of doing something retro with skin and henna colors used on the eyebrows. Adria Carla also likes to work with a different style of music in her work environment, something with the older footprint of Indie Rock and Blues.
SOLUÇÃO
Pensamos em fazer algo mais desenhado e solto com base em cores que lembram as tinturas usadas em sobrancelhas e fontes pinceladas ou desenhadas.
SOLUTION


We thought about making something more drawn and loose based on colors that resemble the dyes used in eyebrows and brushed or drawn fonts.